Government cuts have forced councils to reduce planned spending on public health services by £85m in
13 July 17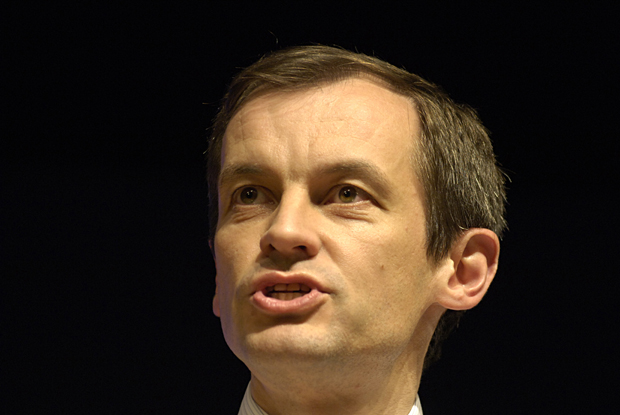 Acting GPC chair Dr Richard Vautrey
Analysis by the King's Fund, based on data from the Department of Communities and Local Government, shows that councils in England will spend £2.52bn on public health services in 2017/18 compared to £2.60bn the previous year, on a like-for-like basis.
Once inflation is factored in, the think tank estimates that planned public health spending will be more than 5% lower in 2017/18 than it was in 2013/14.
GP leaders condemned the cuts as a 'national scandal' and warned that they could see money diverted away from practices and create short- and long-term workload problems for GPs.
Public health cuts
The £85m reduction in spending comes on top of cuts worth £200m made to public health in 2015/16. Funding for sexual health services has dropped 10% over the last four years.
Sexual health services are set to be slashed by £30m as part of the cuts, a 5% reduction on last year's budget, the King's Fund report said.
This comes alongside a projected 5.5% cut to tackling drug misuse in adults – equivalent to £22m – and a 15% cut worth £16m to smoking services.
Most services are facing cuts, it warned, bar a few – including promoting physical activity and some children's services.
Acting GPC chairman Dr Richard Vautrey said: 'It's a national scandal that the government is allowing such significant cuts to public at a time when we need investment far more than ever before.
Long-term consequences
'We will pay the consequences in the long term if we cut funding now – it's completely foolish to cut these services at this stage.
'These cuts could take money away from GP services – many practices are reliant on money that comes from public health sources, doing important work around smoking cessation and reducing alcohol. Sexual health and contraceptive services are also funded through public health sources from local government.
'In terms of GP workload – in the short term, there's always the risk practices will try to maintain services even though they have funding, which will impact on the services they can provide.'
GPonline reported earlier this year that GP practices deliver services that should attract enhanced services payments worth millions of pounds a year for free.
Dr Vautrey added: 'And if we're not offering basic services now, it is bound to increase workload pressures on GPs and community-based healthcare in the long term.'
Frontline GP services
RCGP chair Professor Helen Stokes-Lampard described the cuts as 'incredibly concerning'.
She added: 'We know that difficult financial decisions need to be made but it makes no sense to make cuts to these frontline services, and other valuable services for patients, that will only be to the detriment of the wellbeing of so many and could adversely impact on the health and wellbeing of some of our most vulnerable patients in society.'
Shirley Cramer, chief executive of the Royal Society for Public Health, said: 'Short-sighted cuts to sexual health, drug misuse and stop smoking services are a false economy – saving money in the short term but costing far more over coming decades, while jeopardising precious gains we have made to cut the number of smokers and efforts to tackle our growing crisis of drug-related deaths.'
Izzi Seccombe, chair of the Local Government Association's community wellbeing board, said: 'Councils are clear – the government needs to look to prevention, not cure, for delivering long-term savings and better services.
'To take vital money away from the services which can be used to prevent illness and the need for treatment later down the line is counterproductive.'
A DH spokesman said: 'We have a strong track record on public health – cancer survival and dementia diagnosis are at a record high whilst smoking rates and teen pregnancies are at an all-time low.
'Over the current spending period we will invest more than £16bn in local government public health services. Moreover, we have shown that we are willing to take tough action to protect the public's health – introducing standardised packaging of cigarettes, a soft drinks industry levy and a world leading childhood obesity plan.'