This post was originally posted on GP Online by Neil Roberts on the 27 September 2017
Over 60% of GP partners plan to cut their practice's use of locum GPs in the next year, and half could reduce their own pay to keep their practices sustainable.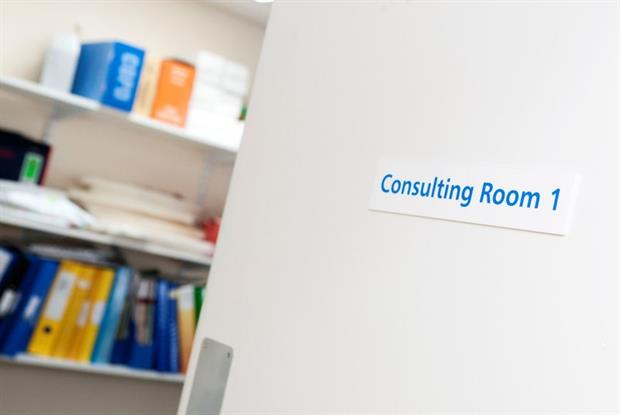 GP consulting room (Photo: Robert Johns/UNP)
In a GPonline poll of 217 partners 61% said their practice would consider reducing the use of locums in the coming year to maintain profits or sustainability. Just under half (47%) will consider cutting their own take home pay.
Over a third (35%) of partners said they would consider reducing patient services, while a fifth said they could freeze staff pay. More than one in 10 respondents said they may have to consider staff redundancies.
Practices are considering the drastic measures despite evidence from official data last week that GP funding rose by 3% in real terms across the UK in 2016/17.

GP leaders said that despite increased funding secured by the BMA in contract negotiations practices across the country were still 'struggling to cope with rising patient demand that is far outstripping current resources'. The GPC is calling on the government to speed up promised additional investment, and has warned that current projections suggest the profession will remain £3.4bn short of the funding it needs by the end of the decade.
Related: Why It Makes Sense To Look At Paramedics For General Practice
GP partners also told GPonline in the survey that they will also consider delivering services differently in the next year to cope. Over half said they could increase the skill mix at their practice, while over a third (34%) said they could increase the amount of non-NHS work they take on. A quarter said they could merge their practice with another.
GP crisis
One GP partner said: 'I think most practices are only one GP away from a crisis - whether that be retirement or illness. We have spent a fortune on locums and are limited when we take annual leave.'
Another added: 'Core services not enough to sustain profitability. Additional services commissioned by the CCG are needed but they are now being devious by linking these additional services to work not wanted by practices like poorly funded extended hours work. You have to do all or nothing. This is an underhand way of making practices do work that they do not want to do and is non-profitable.'
But another GP said: 'I am ever optimistic that we will make it work for the future.'
Editors note:
We created Paramedic Finders in direct response to the looming crisis for Surgeries and MIU's in todays healthcare service.
Not only does a registered Paramedic offer a whole new skill set to the surgery but they do it at a fraction of the cost!
Contact us today to arrange a call